Partner Marketing Manager
As a part of a long-term strategic investment into the D3O Brand we are expanding our US Marketing functions and increasing our marketing support for our North American brand partners. 
We're looking for someone like you, who can implement and lead our strategic approach to co-op marketing programs and build bespoke initiatives that help drive revenue and D3O brand awareness. You will play a key role in bringing our innovation and product stories to life and will be responsible for ensuring those stories are told clearly and consistently across all channels. 
Reporting to the SVP Marketing, you will also work closely with our business development team to support their efforts to pitch and win new business. This role is hybrid, hands on, busy and based out of our Huntington Beach office, CA office. You will be required to work no less than 3 days per week in the office, in order to aid and stimulate collaboration and creativity.
Key Responsibilities
Develop and implement co-op marketing programs with our key commercial brand partners to enable successful sell-in and sell-through of D3O products and materials
Leverage our brand partnerships to build and grow the D3O brand
Ensure our brand is correctly and effectively used to optimize sell-through at retail points of purchase
Ensure our brand is effectively utilized by our brand partners to ensure consumers are aware of and understand the benefits of D3O
Develop and implement a customer training program to ensure D3O is correctly understood, presented, and communicated across all sales channels
Evolve and implement our POP materials in both retail and digital sales channels to ensure optimal sell-through of partner products
Implement new product launches, building marketing campaigns that support the sell-in of new products, materials, and technologies
Attend priority partner new product launches to ensure D3O is front and center of our customer's minds
Required Skill & Experience
You've spent at least 5 years proving yourself in a fast paced, dynamic brand/marketing environment
You are partnership minded and highly collaborative, with a track record of building and fostering positive relationships and have exceptional communication and presentation skills
You can flex between high level strategy and daily task management with a self-motivated, get it done approach
You're curious, creative, hands-on, and commercially minded
You're familiar with D3O or 'ingredient brands' and have interest/knowledge of at least one of D3O's vertical markets (MTB, Motorcycle, Consumer Electronics)
You're process and planning oriented – able to build, implement, track, and report progress to clearly defined plans
You're able to travel domestically with occasional international travel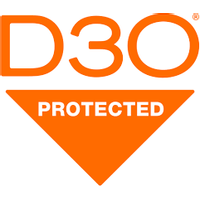 Nothing Protects Better