Inside Sales Account Executive - Eastern U.S.
Introduction to careers at PEARL iZUMi:  
At PEARL iZUMi, we all play an integral role in our mission to "Unlock the Power of Inspiration and Impact" in a supportive, fast-paced and productive work environment. This is why we exist, and all team members contribute in tangible and sometimes profound ways. We are committed to building a team that represents a variety of backgrounds, perspectives and skills. The more inclusive we are, the better our work will be. If you see value in "unlocking" this potential, then PEARL iZUMi could be the place for you. We are looking for passionate like-minded people, fueled by an innate desire to work in an environment focused on team success. Whether your role is to create, to sell, or to support, careers at PEARL iZUMi give you an opportunity to make a difference.
We are also laser-focused on finding the right people who share our core values – Trust, Craft, Empathy, Impact, and Plus 1. Check out our website to see how PEARL iZUMi defines and captures these critical internal values. To be clear, we evaluate all candidates on their demonstrated commitment to these values.
Overview of Role:                     
The Account Executive position is responsible for driving, leading, and supporting our sales actions and objectives for all of PEARL iZUMi. The primary objective and task of the Account Executive will be communicating over phone and email to drive sales and support to the IBD channel within the Eastern U.S. Region. The AE is responsible for meeting the monthly territory soft goods forecasts which you may help build in conjunction with the Director of Sales. The Account Executive may also be responsible for growing a target list of accounts in line with overall company financial goals. There is a primary focus on Sales in this position. This position will collaborate with Territory Principals along with corresponding agency Sales Representatives to come up with and implement sales initiatives/promotions for the territory. This position will provide tactical support for dealers and outside territory reps in your assigned region. The Account Executive must take an active role in understanding the business and partner with the Director of Sales to facilitate and ensure policies and practices are implemented in support of the USB and PEARL iZUMi business.
Essential Duties/Responsibilities:
Facilitate sales growth in soft goods and footwear channels within assigned territory
Manage fluctuating workflow within assigned territory
Ensuring that territory accounts in the CRM database are accurate and up to date on a monthly basis
Maintain expected daily outbound calls (15+) to authorized retailers in your territory to generate new sales for the territory 
Ownership of working with Principals and Reps to assist in the ongoing sales revenue/brand support development of dealers within assigned territory
Place orders from incoming calls from retailers via phone/fax/chat/email
Meet monthly sales forecasts created
Building strong business partnerships with the retailers and the outside reps
Ability to come up with ideas for regional promotions from conception to implementation with regional sales managers
Take it upon yourself to promptly address retailers' issues in a timely fashion that will garner "a customer for life
Ability to look at current company processes and challenge in a positive way to see if we can improve our efficiencies 
Ability to be creative in solutions beyond your own area of responsibility 
Take the market feedback from retailers and reps in your territory and deliver feedback and possible solutions to the Inside sales manager
Has a keen understanding of both current and future business goals and is able to make a decision that is right for the customer and for the business
Proficiency using Microsoft Office - Word, Excel, PowerPoint, and Outlook 
Clear written and verbal communication skills are necessary
Works well in a team environment
Ability to organize and prioritize work effectively
Ability to communicate and overcome barriers while meeting deadlines
Responsible for staying up to date on all PEARL iZUMi product /seasonal trainings and brand product offerings
Participate in developing and achieving departmental and corporate goals, objectives, and systems
Available for periodic travel within assigned territory, alongside Principles/Reps to assist with account meetings, support agency/brand events, etc.
Job Qualifications:  
Bachelor's degree 
Strongly prefer 5-7+ years' prior experience in the bicycle industry and customer service 
Must have thorough soft goods knowledge – IBD/outdoor industry knowledge a plus
Proactive, self-motivated, problem solver
Proficient in Microsoft Office Programs (Word, Excel, PowerPoint, Etc.)
Excellent communication skills, both written and verbal
Apply
Your application has been successfully submitted.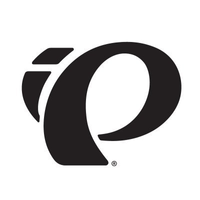 Ride More Do More