E-Commerce Manager
This job is no longer accepting applications.
Introduction to careers at PEARL iZUMi:
At PEARL iZUMi, we all play an integral role in our mission to "Unlock the Power of Inspiration and Impact" in a supportive, fast-paced and productive work environment. This is why we exist, and all team members contribute in tangible and sometimes profound ways. We are committed to building a team that represents a variety of backgrounds, perspectives and skills. The more inclusive we are, the better our work will be. If you see value in "unlocking" this potential, then PEARL iZUMi could be the place for you. We are looking for passionate like-minded people, fueled by an innate desire to work in an environment focused on team success. Whether your role is to create, to sell, or to support, careers at PEARL iZUMi give you an opportunity to make a difference.
We are also laser-focused on finding the right people who share our core values – Trust, Craft, Empathy, Impact, and Plus 1. Check out our website to see how PEARL iZUMi defines and captures these critical internal values. To be clear, we evaluate all candidates on their demonstrated commitment to these values.
Overview of role:
The E-Commerce Manager will coordinate and manage all online marketplace efforts, with a main focus on Amazon while also leaning into other brand-owned channels. This role will be tasked with executing PEARL iZUMi's e-commerce channel strategy rooted in customer insights and market trends. Key duties will include sales planning, inventory planning, financial reporting and analysis and promotion coordination. This role has responsibility for executing and achieving the committed sales goals and sell-through activities for the product line. The ideal candidate should be proactive, data-driven, and demonstrate exceptional problem-solving abilities with a track record of developing and driving profitable e-commerce growth.
To be successful, this individual must be comfortable with and experienced in working cross-functionally in order to drive business growth. This person is data-driven and is an exceptional planner who can successfully prioritize and deliver consistent results. The ideal candidate will be able to manage multiple stakeholders, and partner and collaborate with many teams within the organization as well as with our external partners and agencies.
Job Qualifications:
Implement overall Amazon strategies and best practices
Run daily/weekly/monthly sales reporting of marketplace and e-commerce businesses to identify top sellers, sales trends and areas of opportunity
Build profitable seasonal assortments by analyzing productivity and historical sales
Analyze sales and inventory position, provide constructive insights and direction at SKU and category level.
Use historical and real-time sales results to ensure optimal seasonal assortments and identify/react to in-season opportunities and misses
Evaluate and implement overall marketplace strategies outside of Amazon
Assist in development and management of budget with an eye on overall profitability
Monitor overall account health, performance, and directly resolve any issues that may arise while consistently identifying areas for improvement
Build processes and ensure operational excellence across cross-functional team
Devise inventory forecasts for open to buy and on a weekly basis coordinate with Supply Chain to ensure proper inventory levels for marketplace
Work directly with brand-owned distribution center to ensure on-time fulfillment of marketplace orders
Develop strategy and manage the launch of new products on marketplace
Develop strategy and oversee execution of advertising for products on marketplace in order to drive traffic and increase revenue
Set strategy for Amazon promotions, coupons, and lightning deals
Essential Duties/Responsibilities:
5+ years e-commerce experience
Significant, demonstrated experience working with/within Amazon including (but not limited to)
2+ years of experience consulting/managing Amazon accounts ideally with Fulfilled by Amazon and Fulfilled by Merchant
Experience building an Amazon brand store
An understanding of Amazon Advertising which includes keyword research, campaign buildouts, bid optimizations, reporting, and analyses knowledge of the different ad types
Knowledge about Amazon display and how it affects the purchasing funnel
An understanding of Amazon account operations, logistics, and the fees that may be associated with them
An understanding of optimizing product detail pages including titles, key features enhanced brand content/A+ content
Experience with inventory forecasting and sales channel line management
Experience with sales management, sales planning and budget management
Must have demonstrated skills and experience in financial analysis and reporting
Working experience with vendor and seller central
Experience working with and managing vendors
Strong analytical, strategic and creative thinking, team leadership, planning, and organizational and problem solving skills
Experience working in JDE / AS400 and Anaplan a plus
Apply
Your application has been successfully submitted.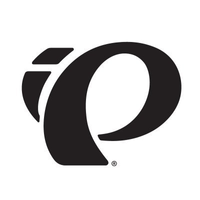 Ride More Do More