Key Account Channel Specialist
This job is no longer accepting applications.
Key Account Channel Specialist
Department: Sales – Ride & Key Accounts IPAS
Location: Louisville, CO (HQ)
Introduction to careers at PEARL iZUMi:
At PEARL iZUMi, we all play an integral role in our mission to "Unlock the Power of Inspiration and Impact" in a supportive, fast-paced and productive work environment. This is why we exist, and all team members contribute in tangible and sometimes profound ways. We are committed to building a team that represents a variety of backgrounds, perspectives and skills. The more inclusive we are, the better our work will be. If you see value in "unlocking" this potential, then PEARL iZUMi could be the place for you. We are looking for passionate like-minded people, fueled by an innate desire to work in an environment focused on team success. Whether your role is to create, to sell, or to support, careers at PEARL iZUMi give you an opportunity to make a difference. We are also laser-focused on finding the right people who share our core values – Trust, Craft, Empathy, Impact, and Plus 1. Check out our website to see how PEARL iZUMi defines and captures these critical internal values. To be clear, we evaluate all candidates on their demonstrated commitment to these values.
Overview of role:
The Key Account Channel Specialist is responsible for order management, information management, EDI management and customer relationships with Pearl Izumi/ Shimano National and Key Accounts within either the IMO or SSR channel.
This position works directly with the Key Accounts Sales Manager, Inventory Analysts and Buyers and opposite another KA Channel Specialist. The Channel Specialist develops an intimate working knowledge of each account within the channel, across hard-goods and soft-goods, their buying needs and account specific compliance requirements. Focusing specifically on the channel, they would apply best practices across customers to increase sales volume and create efficiencies in managing the channel. They also support the National/Key Accounts business and strengthen customer relationships to ensure the success of our partners.
Job Qualifications:
2-4 years of prior sales or dealer service experience supporting multi-door, National chains with complex order management and shipping requirements. Experience working with national key accounts desired
Must be able to learn product lines, sales programs and merchandising strategies for both Softgoods and Hardgoods
Strong prioritization, multi-tasking and problem solving abilities required. Must be highly organized with exceptional time management skills and possess the ability to work on multiple tasks at once. Should be able to continually re-assess priorities and have the flexibility to switch gears quickly and frequently
Must possess strong oral and written communication skills and the ability to represent the company with the highest level of professionalism in all communications. Attention to detail, follow-through, and excellent record keeping are key's to this positions success
Strong computer skills in a windows environment with intermediate level Excel and Word. Knowledge of AS400 and JDE or prior experience working with a basic inventory and sales order management systems required
Ability to self-motivate, work independently and make informed decisions
Must be a team player that can support the needs of multiple parties. Enjoys the challenge of interfacing and coordinating with a broad range of people both internally and externally
Essential Duties/Responsibilities:
Order Management
Responsible for daily administration of EDI, Web and Manual orders, order confirmation and order/shipping compliance (to avoid charge-backs)
Reviews and receives purchase orders, works internally or with accounts to resolve transmission errors or product shortage issues and coordinates with warehouse staff on shipments
Performs manual order entry of non-EDI orders and provides weekly maintenance of bulk forecast orders for select EDI accounts
Performs a variety of order management duties including review of orders vs. forecast/ monitoring of order fill rates/ identification of product availability issues/ printing pick tickets/ and coordination with warehouse staff on; order preparation, shipment, and management of backorders
Enters and proofs orders in a timely manner taking a proactive approach in solving problems and account discrepancies
Works closely with sales management on closeout orders, events and other special offers to dealers
Process non-conforming warranty returns along with goodwill returns and credit and debit processing
Data Management
Works proactively on vendor seasonal setup templates as well as pricing updates. This is done both manually and electronically
Responsible for being the point person for all account's data needs and provides requested product information/images
Responsible for maintaining vendor part number cross-reference tables to assist in proper DC label and packing slip formatting
Works with vendor portals to maintain orders and accuracy of shipments
Responsible for "proactively" searching out potential issues in supply chain delays, quality control issues, EDI orders, and vendor compliance
New Account Onboarding and Setup
Responsible for the facilitation of new account onboarding with Accounting, Compliance, Distribution Center and IT departments
Works with Outside Representatives, Regional Representatives and the Key Accounts Manager to implement agreed upon program terms
Ensures routing requirements and document submittals are being implemented correctly within the setup process
Relationship Management / Customer Support/ In-season Sales
Keeps "detailed" contact files and notes on account interactions
Maximize in-season sales to meet monthly sales goals by increasing inline business
Works directly with Sales Management to strengthen customer relationships
Works directly with Outside Sales Representative to support the accounts
Periodically travels to accounts for meetings, sales planning and training
Communication
Coordinates information flow between the accounts and internal departments to ensure high service levels and smooth execution of orders, warranty claims and invoices. Communicates with Operations regarding inventory/product availability issues and with shipping regarding projected order volumes, customer requirements and shipments. Provides regular updates to the Sales Team on status of orders, product shortages, shipments and any other issues with these accounts
Maintains regular communication with Inventory Analysts or Buyers regarding order status, product availability, backorders, shipment status, product information or any other information related to orders or product availability. Develops strong working relationships with each of the accounts and acts as the conduit for resolving customer tactical issues or supplying any other information/ tools needed by the accounts
Service
Provides outstanding customer service and follow through on account details, requests, projects, and other tasks needed to support National and Key Accounts
Acts as a conduit to resolve logistical and tactical issues related to product availability, shipping, vendor compliance, billing, warranty, returns, charge-backs, routing guides and any other customer needs. *Many of these issues will require working cross-departmentally with AP, Compliance, IT, Distribution Center and other company employees
Manages vendor guidelines and associated updates provided by customers. Disseminates updated information to internal departments and is responsible for ensuring binders and systems are updated to support any new requirements. Acts as the central communication point between sales, credit, shipping and IT on compliance requirements
Maintain bulk forecast orders in AS400 weekly for required accounts. Communicates with Operations regarding status of bulk orders and any other pertinent information regarding orders for Key or National Accounts
Facilitates seasonal updates on account pre-ticketing part #s, UPC and barcode information and any other data needs required by each of the accounts
In collaboration with the compliance and DC team; Orders pre-tickets from 3rd party supplier for select accounts. Ensures pre-ticketing and other packaging or shipping requirements are executed on each order and shipments are made on time
Works with the DC to insure that Routing Guides are being executed correctly
Performs projects for the National Accounts or Inside Sales Teams as needed
NOTE: This job description is not intended to be an exhaustive list of all duties, responsibilities, or qualification associated with the job. The successful candidate will be expected to perform all functions from administrative processing to leading change initiatives.
Apply
Your application has been successfully submitted.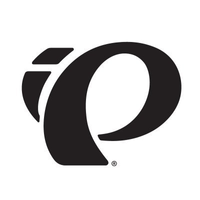 Ride More Do More