FT and/or PT Retail Sales Associate Needed! Sign-on bonus, competitive pay & perks!
Retail Sales Associate (PT and/or FT)
Department: Retail
Location: Silverthorne, CO
Introduction to careers at PEARL iZUMi:
At PEARL iZUMi, we all play an integral role in our mission to "Unlock the Power of Inspiration and Impact" in a supportive, fast-paced and productive work environment. This is why we exist, and all team members contribute in tangible and sometimes profound ways. We are committed to building a team that represents a variety of backgrounds, perspectives and skills.  The more diverse we are, the better our work will be. If you see value in "unlocking" this potential, then PEARL iZUMi could be the place for you. We are looking for passionate like-minded people who are fueled by an innate desire to work in an environment focused on team success. Whether your role is to create, to sell, or to support, careers at PEARL iZUMi give you an opportunity to make a difference.
We are also laser-focused on finding the right people who share our core values – Trust, Craft, Empathy, Impact, and Plus 1.  Check out our website to see how PEARL iZUMi defines and captures these critical internal values.  To be clear, we evaluate all candidates on their demonstrated commitment to these values.
Overview of role:  
Are you a high-energy individual who loves cycling and the outdoors?  If so, we have an opportunity for you!  We are looking for hourly associates with experience in retail and/or the outdoor industry.  Retail Associates support the store management by performing various receiving, stocking, signing and customer service-related tasks as requested.  This position works to maintain the high standards of the company throughout the store and offer outstanding service to every PEARL iZUMi customer.
This is not your standard retail job – it's a chance to make a difference in the world around you. First, you and your peers will partner with PEARL iZUMi guests to outfit them perfectly for their next adventure on two wheels; often building a rapport that lasts years as many guests return to the store with feedback, inspiration and excitement. Second, you'll support PEARL iZUMi's mission to use bikes as a force for good in the fight against climate change, as the gear you outfit the guest in creates the opportunity for them to ride instead of drive, for everything from fun in the mountains to simple community transportation. 
We are looking (and even offering a $500 signing bonus!) for enthusiastic Retail Associates (for both part-time and full-time roles), experienced in retail and/or the outdoor industry for this not-just-a-job. You will be in good company; many of our team members stay and ride with us for decades and thrive off the fulfillment of keeping customers happy and inspired for their next adventure. Making sure our guests are fully prepared for their next ride will be your highest responsibility. This role will also support store management with all the usual retail tasks – including receiving product, stocking, pricing, some cleaning, and of course, outstanding customer service.
Job Qualifications:  
You have at least 6 months retail experience 
Bonus: You have footwear or outdoor apparel experience 
You have proven sales experience and hitting sales goals
You strive to provide quality service to every customer
Bonus: you are passionate about cycling whether it be road, mountain, or commuting on a fixie – all are great! 
You have superb written and oral communication skills 
You are able and willing to stand on your feet all day and lift up to 35 pounds on a regular basis
You have a flexible schedule and are available to work weekends, holidays, evenings, and peak retail time periods
Essential Duties/Responsibilities:
Customer Service
Focuses on building a customer for life during every customer interaction
Demonstrates in-depth knowledge of PEARL iZUMi products
Achieves daily sales goals on a regular basis
Meets standards for items sold per transaction (IPT's), set by store manager
Honors our lifetime warranty and makes the greatest effort to enhance the customers perception of the PEARL iZUMi brand even when they are returning product - make it simple for the customer
Understands all policies and procedures outlined in the Retail Operations Manual & Employee Handbook
Store Operations
Arrives for and leaves work as scheduled every day; and properly records hours worked in ADP
Notifies manager on duty before the start of scheduled shifts if there is any issue with reporting to work on time 
Maintains stock according to standards outlined by store manager
Assists with execution of physical inventories
Assists manager with supply and merchandise orders as requested
Follows all company policies and procedures as outlined by the Store Manager; asks for additional training on processes and procedures which are not understood
Protects the assets of the company
Calls Manager or Assistant Manager immediately in any emergency situations;  contacts the Sr. Retail Manager if the Manager or Assistant are unavailable
Visual & Merchandising
Maintains corporate visual and merchandising standards
Ensures all signing and merchandising represents the PEARL iZUMi Brand as the premier cycling brand
Eliminates anything that visually detracts from the PEARL iZUMi brand in the store
Team Responsibilities
Demonstrates good teamwork tact and professionalism in all interactions with all team members and customers
Represents our brand consistently in all communications.  Every communication should flawlessly represent our brand image
Other Duties and Responsibilities
Performs other miscellaneous duties as requested by Store Manager  and Assistant Manager 
Performs other duties as assigned/requested by the Sr. Retail Manager
Full-Time Pay Rate: $18 – $20 hourly
Part-Time Pay Rate: $16 – $18 hourly
NOTE:  This job description is not intended to be an exhaustive list of all duties, responsibilities, or qualification associated with the job.  The successful candidate will be expected to perform all functions from administrative processing to leading change initiatives.
Apply
Your application has been successfully submitted.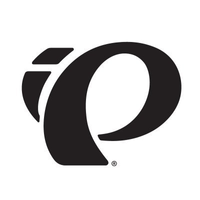 Ride More Do More