Associate Store Manager (Sign-on bonus, full benefits, competive pay & perks!)
Associate Store Manager
Department: Retail
Location: Silverthorne, CO
Reports to: Store Manager, Josh Carey
Introduction to careers at PEARL iZUMi:
At PEARL iZUMi, we all play an integral role in our mission to "Unlock the Power of Inspiration and Impact" in a supportive, fast-paced and productive work environment. This is why we exist, and all team members contribute in tangible and sometimes profound ways. We are committed to building a team that represents a variety of backgrounds, perspectives and skills. The more inclusive we are, the better our work will be. If you see value in "unlocking" this potential, then PEARL iZUMi could be the place for you. We are looking for passionate like-minded people, fueled by an innate desire to work in an environment focused on team success. Whether your role is to create, to sell, or to support, careers at PEARL iZUMi give you an opportunity to make a difference.
We are also laser-focused on finding the right people who share our core values – Trust, Craft, Empathy, Impact, and Plus 1. Check out our website to see how PEARL iZUMi defines and captures these critical internal values. To be clear, we evaluate all candidates on their demonstrated commitment to these values.
Overview of role:
Are you a high-energy individual who loves cycling and the outdoors? If so, we have an opportunity for you! We are looking for an Associate Store Manager with experience in retail and/or the outdoor industry. This position, which comes with a $1,000.00 signing bonus, supports the day-to-day operations, staffing, and merchandising of the store. Ensures high standards of the company are maintained throughout the store and with all team members. Offers outstanding customer service to each and every customer who walks into our store. Overall responsibility is to live PEARL iZUMi's values and assist the Store Manager in achieving the location goals for sales, profit and customer service.
This is not your standard retail job – it's a chance to make a difference in the world around you. First, you and your peers will partner with PEARL iZUMi guests to outfit them perfectly for their next adventure on two wheels; often building a rapport that lasts years as many guests return to the store with feedback, inspiration and excitement. Second, you'll support PEARL iZUMi's mission to use bikes as a force for good in the fight against climate change, as the gear you outfit the guest in creates the opportunity for them to ride instead of drive, for everything from fun in the mountains to simple community transportation.
Essential Duties/Responsibilities:
People Development
Assists store manager in training and development of all staff within the store to offer the best customer service in the industry
Motivates staff to achieve daily, weekly and monthly goals
Is prepared to open and close store and perform all management functions in the absence of the Store Manager
Creates an environment of respectful, direct, honest communications with all levels of the PI team
Assists training staff on product knowledge, sales presentation and POS operation
Acts as a positive role model for the store team as well as the local community
Understands and helps to enforce all policies and procedures outlined in the Retail Operations Manual & Employee Handbook
Customer Service
Ensures the team is focused on building a customer for life with every store visit
Demonstrates in-depth knowledge of PEARL iZUMi products, shares with team members and seeks training and support when needed
Honors our lifetime warranty and makes the greatest effort to enhance the customer's perception of the PEARL iZUMi brand, even when they are returning product - make it simple for the customer
Store Operations
Assists Store Manager as necessary with scheduling
Receives merchandise into the RPro system and operates POS to maintain inventory accuracy, assists with inventory audits
Assists with execution of physical inventories
Assists manager with supply and merchandise orders
Ensures daily bank deposits are prepared and performed according to procedure as requested by Store Manager.
Assists as requested by Store Manager with all required weekly, monthly and quarterly reports
Visual & Merchandising
Maintains corporate visual and merchandising standards
Ensures all signing and merchandising represents the PEARL iZUMi Brand as the premier cycling and active apparel brand
Eliminates anything that visually detracts from the PEARL iZUMi brand in the store
Marketing
Assists Store Manager with the development of the annual marketing plan and grass roots marketing opportunities
Represents our brand consistently in all communications. Every communication should flawlessly represent our brand image
Additional Responsibilities
Performs and ensures all store functions as requested by Store Manager including sales, daily opening and closing
Works effectively with other PI store managers and company employees.
Job Qualifications:
Bachelor's Degree or equivalent experience desired
Retail experience required; prefer minimum 2 years
Available to work evenings, weekends, holidays and peak periods on a regular basis required
Sales and customer service experience required
Knowledge of or experience in the cycling industry preferred
Passion for cycling athletics is preferred
Proficient with Microsoft Word and Excel desired
Ability to relocate is desired
Ability to stand on feet all day and lift up to 35 pounds on a regular basis
NOTE: This job description is not intended to be an exhaustive list of all duties, responsibilities, or qualification associated with the job. The successful candidate will be expected to perform all functions from administrative processing to leading change initiatives.
Apply
Your application has been successfully submitted.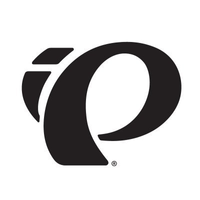 Ride More Do More