Demand Planner
DEMAND PLANNER
Department: Supply Chain
Location: Louisville, CO (HQ)
Introduction to careers at PEARL iZUMi:
At PEARL iZUMi, we all play an integral role in our mission to "Unlock the Power of Inspiration and Impact" in a supportive, fast-paced, productive and inclusive work environment. This is why we exist, and all team members contribute in tangible and sometimes profound ways. We are committed to building a team that represents a variety of backgrounds, perspectives, and skills. The more diverse we are, the better our work will be. If you see value in "unlocking" this potential, then PEARL iZUMi could be the place for you. We are looking for passionate like-minded people who are fueled by an innate desire to work in an environment focused on team success. Whether your role is to create, to sell, or to support, careers at PEARL iZUMi give you an opportunity to make a difference.
We are also laser-focused on finding the right people who share our core values – Trust, Craft, Empathy, Impact, and Plus 1. Check out our website to see how PEARL iZUMi defines and captures these critical internal values. To be clear, we evaluate all candidates on their demonstrated commitment to these values.
Overview of role:
The Demand Planner is responsible for maximizing revenue and reducing risk; achieve corporate KPIs inclusive of but not limited to Revenue, Margin, Closeout, Turn goals. They are the subject matter expert for company decision making in building and aligning demand forecasts with objective market opportunities. They will create and present demand analytics and key takeaways. Additionally, the candidate will own the process of creating product-level forecasts on a recurring basis.
The Demand Planner is the integration planning point between Product, Marketing, Sales, Finance and Supply Planning to develop seasonal forecasts. The individual in this role creates and maintains forecast models for all products, incorporating business intelligence and forecast information gathered from: product, sales, marketing, finance, retailer data, DTC data and other sources (e.g., Nielsen or other syndicated consumer and market data).
High level, the creation of the demand plan will involve the following analytics and tasks; the review of historical data (sales), demand, delivery timing, market/product trends, collaboration with Business Leads, and the ability to operate in a data driven decision model. The Demand Planner is responsible for building a long-range product forecast that accounts for corporate strategy, KPIs/measures, long term financial goals, while incorporating future perspectives and historical data points.
This is a key business planning function that supports the financial goals of the brand to achieve its long range, yearly, and seasonal targets. This role facilitates alignment between departments as well functions within the supply chain department on the allocation of resources and productivity levels. The role pushes the planning functions further upstream thereby helping the business gain insights, advance process flow, reduce cost and achieve better business outcomes.
Essential Duties/Responsibilities:
Leads collaborative planning process with cross functional partners
Accountable to create accurate forecasts that influence sales volumes targets, P&L's, drives gap closure discussions and capacity planning driven by a combination of statistical methods and collaboration with key partners
Develop demand forecasts (operational forecasts) at multiple levels (by category, by channel, by style, by SKU) of aggregation for multiple time horizons as part of a demand planning function, including long-term and short-term forecasts
Ownership, management and accountability of forecast accuracy for the D2C and Wholesale channels
Review historical sales trends, research demand drivers, and assess missed demand, to prepare forecast data, develop statistical forecast models, and evaluate forecast results at a monthly cadence
Vet potential market demand (understanding the space, where we are in the space and price points)
Coordinate cross-functional research activities to reconcile significant variances and refine the forecast model to reflect updated product, marketing and sales assumptions
Interact with Product, Sales, Marketing and Finance to understand demand forecast drivers
Work with Sales, Product and DTC teams to collect information to add value to the forecast
Utilize a collaborative and consensus approach by working with Product, Marketing Sales, and Finance to obtain and ensure that current and accurate information is used for demand forecasts
Provide input to the Supply Planning organization in developing inventory strategies for new products launches, carry over products, existing items, and product transitions
Maximize account sales and inventory turns by forecasting consumer demand and developing optimal product assortments and working with supply chain on inventory strategies
Monitor and track channel demand in-season to guide the channels on biggest inventory opportunities and risks
Closely coordinate and communicate customer action plans with the greater planning team
Prepare and maintain relevant reports pertaining to demand planning process
Work closely with Buyer/Planners, Finance, Sales and Product to make inventory risk decisions based on future demand forecast
Job Qualifications:
Bachelor's degree in Business, Supply Chain or related fields.
APICS or other Supply Chain Certification preferred
3+ years of demand planning/forecasting role, outdoor industry experience is a plus
Proficient with statistics and technology to analyze historical data
Proven track-record of working cross functionally
Demonstrated proficiency is statistics, forecasting and forecasting methods with an understanding of financial and operational impacts
Ability to manage multiple sales channels, product seasons, and conflicting objectives (service vs. inventory management).
Strong analytical, organizational, decision making, problem-solving, collaborative skills and presentation skills
Highly organized and detail-oriented with excellent written and verbal communication skills
Skilled & experienced in Enterprise Resource Planning systems (ERP)
Experienced in forecast/planning software (Anaplan preferred)
Highly Proficient in Microsoft Excel
Proven experience and understanding of factory production techniques, operations, and processes
Proactive thinking, initiative and composure in a fast-paced environment.
NOTE: This job description is not intended to be an exhaustive list of all duties, responsibilities, or qualification associated with the job. The successful candidate will be expected to perform all functions from administrative processing to leading change initiatives.
Apply
Your application has been successfully submitted.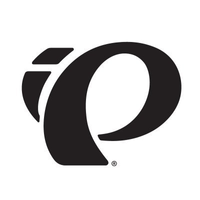 Ride More Do More