Brand Marketing Coordinator
Brand Marketing Coordinator
Introduction to careers at PEARL iZUMi:
At PEARL iZUMi, we all play an integral role in our mission to "Unlock the Power of Inspiration and Impact" in a supportive, fast-paced and productive work environment. This is why we exist, and all team members contribute in tangible and sometimes profound ways. We are committed to building a team that represents a variety of backgrounds, perspectives and skills. The more diverse we are, the better our work will be. If you see value in "unlocking" this potential, then PEARL iZUMi could be the place for you. We are looking for passionate like-minded people, fueled by an innate desire to work in an environment focused on team success. Whether your role is to create, to sell, or to support, careers at PEARL iZUMi give you an opportunity to make a difference.
We are also laser-focused on finding the right people who share our core values – Trust, Craft, Empathy, Impact, and Plus 1. Check out our website to see how PEARL iZUMi defines and captures these critical internal values. To be clear, we evaluate all candidates on their demonstrated commitment to these values.
Overview of Role:
The Brand Marketing Coordinator supports the seasonal product launches, both B2B and consumer, assisting the Marketing team's development of assets and tools such as sales kits and web assets. The ideal candidate will be able to manage multiple stakeholders, and partner and collaborate with many teams within the organization as well as our external marketing partners and agencies.
As part of the Brand Marketing team, the Brand Marketing Coordinator will be hands on with creative asset development, prepping for and assisting with photoshoots, and keeping materials on schedule. They will also organize and maintain the digital product catalog and plan product seeding to support the sales teams. This is a dynamic role that is a critical part of the PEARL iZUMi team and an excellent path to building professional experience in marketing.
Essential Duties/Responsibilities:
Serve as steward of the PEARL iZUMi brand promise, brand vision, and brand architecture
Own & maintain the Go-to-Market (GTM) calendar, which coordinates brand, sales, and product pre-season GTM process
Collaborate with PEARL iZUMi representatives of PEARL iZUMi/Shimano North American GTM teams to ensure transparency in plans and successful execution.
Own seasonal digital catalog creation process and maintenance.
Support the B2B team with assets to update the platform on a regular basis
Participate in brand strategy discussions and key initiative campaign development.
Work with external vendors and partners to assist in the creation of collateral, support, and logistics as needed.
Organize handoff of marketing asset package to North American and international B2B partners
Collect and provide reporting on the effectiveness of GTM actions from North America.
Assist with meeting planning and coordination, including bi-annual national and international sales meetings
Ownership and management of product samples for the Marketing team, including check in, organization and preparing pieces for photo shoots and sales rep seeding
Assisting with photo and video shoots on location
Job Qualifications:
1–5-year track record of marketing experience.
Passion for cycling desired.
In-store merchandising experience a plus.
Digital and social media knowledge
Strong organizational and planning skills a must.
Experience communicating product selling points (a "gearhead") a plus
A "can-do" professional approach/attitude to business and a willingness to be held accountable for results.
Experience working with and managing vendors.
Exceptional communication skills in all mediums.
Self-initiator with ability to diagnose needs and solve problems independently.
Ability to adjust quickly and manage change effectively.
Strong creative thinking and problem-solving skills.
Proven ability to work cross-functionally.
Experience working with outside sales team a plus.
Ability to travel as needed (domestically and internationally).
NOTE: This job description is not intended to be an exhaustive list of all duties, responsibilities, or qualification associated with the job. The successful candidate will be expected to perform all functions from administrative processing to leading change initiatives.
Apply
Your application has been successfully submitted.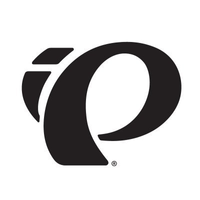 Ride More Do More