Graphic Designer - Giro
This job is no longer accepting applications.
Graphic Designer - Giro
Founded in Santa Cruz, California in 1985, Giro Sport Design relentlessly develops new ideas to enhance the Ride. From the first lightweight, high-performance helmets for cycling and snowsports, to apparel that reimagines what sportswear can be, Giro maintains a strong focus on creating products to enhance the feeling of freedom and independence at the core of a rider's experience. As a leader in the design, fit and engineering of products that complement the body, Giro is the first choice of riders worldwide. Giro remains committed to serving enthusiasts with innovative performance products, driven by the knowledge that riding is the greatest part of a great life. As long as riders keep striving for better, Giro will keep making the gear that gets them there. www.giro.com
Where we need help:
Giro Sport Design is seeking a talented Graphic Designer to join our growing Product Graphics team. We need a creative and highly skilled individual who will be responsible for helping to execute our seasonal color and graphic expressions across all Giro product categories. As a Giro team member you will not only help to create commercial art derived from authentic sources of inspiration but you will also support our global product creation teams through their development process as you work with them from initial sketch to final golden sample sign off.
Tell me a little about the job:
   Close collaboration with Creative Director and Senior Graphic Designer on the brainstorm and implementation of our seasonal color and graphic expressions.
   Celebrate the overall seasonal graphic strategy by working within its design parameters in a thoughtful and precise way.
   Close collaboration with Art Director, Product Marketing Managers, Industrial Designers as well as our Marketing team to ensure our seasonal color and graphic expressions are cleanly aligned across the entire Giro brand.
   Provide SMU graphic design support for assigned categories and manage digital content and communication from sketch to golden sample sign off.
   Work closely with our global production partners to ensure a meticulous hand off of digital information.
   Help manage and apply design elements provided by external design collaborators making sure the content provided adheres to the design brief supplied.
   Must take pride in the long process of bringing innovative products to market while also maintaining a clear understanding that communication and documentation are required parts of this role.
   Develop thoughtful, creative work that relates to the overall strategy and brief for each consumer group.
   Strive to push yourself and the internal Giro team to look for new and different ways to apply graphic design to our innovative consumer focused cycling and snow products.
Who are we searching for?
   You have 5+ years of experience working in graphic design field where your work has been directly applied to consumer products.
   You have a portfolio of work that clearly demonstrates creativity, originality and problem solving. Previous design experience within the action sports industry is a plus.
   You understand that there is a difference between creating commercial art for specific consumers and art for your personal expression and you are able to step in and out of these roles as required.
   You have a clear understanding that documentation and tech pack creation are a large part of this role and that our global partners cannot create our products without these guidelines.
   You are relentlessly curious and always exploring compelling graphic design, color, and mixed media work from creators around the globe. You follow and share these creators and their work with the Giro design team.
   Clear knowledge of graphic design and skills that do not rely solely on the computer. These skills include brainstorming, sketching both analog and digital, typography, use of scale and color in hierarchy and overall layout intuition.
   You have experience with and understand that your work will be critiqued and you are receptive to receiving and contributing clear and compassionate feedback.
   You are proficient in an Apple OS/iOS environment and you are a high level user of Adobe Creative Cloud, Microsoft and IPad programs including Adobe Illustrator, Photoshop, Acrobat, InDesign, Procreate, Word, Excel and Powerpoint. You have the ability to move between these programs and platforms seamlessly as required.
   Strong ability to distill larger ideas into influentially written, oral and visual presentations so they may be presented to senior management in a clean and concise way.
   Must demonstrate a clear awareness and sense of balance when working with branding and typography across all Giro products seasonal or in-line.
   You are excited by our fast-paced environment and understand that you will always be working on multiple projects at any given time, adjusting your priorities to meet evolving deadlines.
We offer a highly competitive salary, comprehensive benefits including: medical and dental, vision, disability and life insurance, 401K, PTO, tuition reimbursement, and the ability to add value to an exciting mission!
Equal Opportunity Employer Minorities/Females/Protected Veteran/Disabled
Apply online: http://vistaoutdoors.contacthr.com/80024260
Apply
Your application has been successfully submitted.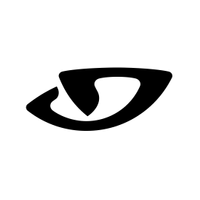 Vista Outdoor Inc. is a leading global designer, manufacturer and marketer of consumer products in the outdoor sports and recreation markets.