Digital Marketing Coordinator - Giro
Vista Outdoor - Giro
Full time
Scotts Valley, CA, USA
Feb 5
Founded in Santa Cruz, California in 1985, Giro Sport Design relentlessly develops new ideas to enhance the Ride. From the first lightweight, high-performance helmets for cycling and snowsports, to apparel that reimagines what sportswear can be, Giro maintains a strong focus on creating products to enhance the feeling of freedom and independence at the core of a rider's experience. As a leader in the design, fit and engineering of products that complement the body, Giro is the first choice of riders worldwide. Giro remains committed to serving enthusiasts with innovative performance products, driven by the knowledge that riding is the greatest part of a great life. As long as riders keep striving for better, Giro will keep making the gear that gets them there. www.giro.com 
Position Overview:
The Digital Marketing Coordinator is responsible for copywriting in email marketing and all aspects of Giro's social platforms (Instagram, Facebook, Youtube) across bike and snow. This position utilizes the understanding of different digital channels to communicate product and brand stories while supporting Digital Content and Brand Marketing. This position will support brand campaigns and timelines, but also work to cultivate and post relevant content to keep Giro's audience engaged.
Essential functions:
Contribute to planning and management of social media content.
Organize and manage social media calendar.
Cultivate content with external and internal photo and video sources.
Write compelling copy, consistent with Giro's brand voice and relevant to the targeted audience.
Report on performance of social media content. 
Engage on Giro's social media channels.
Work with Giro's customer service team to address product questions.
Travel to key events and provide real-time social media updates/videos/images. 
Support Brand Marketing and Digital Marketing Team. 
Copywriting for email marketing to be consistent with Giro's brand voice.
Work alongside the e-commerce, digital marketing and public relations teams to support paid promotions.
Responsible for ensuring content is relevant and timely within all digital channels: website, social media, etc.
Remains informed about emerging social platforms and digital trends.
Education and Training:
Bachelor's Degree in marketing or related field
At least two years of marketing experience – action sports industry experience preferred
Must be digitally savvy, with an understanding of paid promotions and all facets of social media marketing
Proficient with MS Word, Excel and PowerPoint
Skills and Abilities:
Copywriting experience is necessary
Multimedia imaging, video editing, presentation graphics and production skills a plus
Very detail oriented with the ability to manage multiple projects and timelines
Passion for and good knowledge of bike categories and trends
Excellent written and verbal communication skills
A creative approach grounded in practicality
Willingness to travel
Knowledge of action sports helpful with previous experience in the bike and snow industries helpful
We offer a highly competitive salary, comprehensive benefits including: medical and dental, vision, disability and life insurance, 401K, PTO, tuition reimbursement, and the ability to add value to an exciting mission!
Equal Opportunity Employer Minorities/Females/Protected Veteran/Disabled
Apply
Your application has been successfully submitted.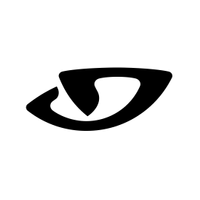 Vista Outdoor Inc. is a leading global designer, manufacturer and marketer of consumer products in the outdoor sports and recreation markets.