Sr. Finance & BI Analyst
This job is no longer accepting applications.
Sr. Finance and BI Analyst
Introduction to careers at PEARL iZUMi
At PEARL iZUMi, we all play an integral role in our mission to "Unlock the Power of Inspiration and Impact" in a supportive, fast-paced, productive and inclusive work environment. This is why we exist, and all team members contribute in tangible and sometimes profound ways. We are committed to building a team that represents a variety of backgrounds, perspectives, and skills. The more diverse we are, the better our work will be. If you see value in "unlocking" this potential, then PEARL iZUMi could be the place for you. We are looking for passionate like-minded people who are fueled by an innate desire to work in an environment focused on team success. Whether your role is to create, to sell, or to support, careers at PEARL iZUMi give you an opportunity to make a difference.
We are also laser-focused on finding the right people who share our core values (Trust, Craft, Empathy, Impact, and Plus 1). Check out our website to see how PEARL iZUMi defines and captures these critical internal values. To be clear, we evaluate all candidates on their demonstrated commitment to these values.
Overview of role
Enhance the capabilities of cross functional decision making and collaboration by leveraging in depth data analytics. The ideal fit will have had experience with working in Anaplan development, large data volumes and building a data infrastructure to enable executive level insight. Highly visible to the organization and will be a critical component to business leaders' decision making. Identifying trends and projecting consumer behaviors will enable more accurate forecasting which will have a direct impact on the success of PEARL iZUMi. This hybrid role supports FP&A and Business Intelligence.
Love of cycling, passion for quality, respect, and a desire to make a difference are key traits the ideal candidate should possess. PEARL iZUMi values candidates who will feel at home in a fast-paced, productive, dynamic, and collaborative environment that is dedicated to unlocking the power of inspiration and impact.
Essential Responsibilities
Support the FP&A team in providing comprehensive financial reporting, analysis, and decision support
Collaborates with department teams to define information needed to meet business needs
Develops policies and procedures for the collection and analysis of data
Monitors analytics and metric results and implements new data analysis methodologies
Performs data profiling to identify and understand anomalies
Strong understanding of accounting journal entry concepts and rules and how they impact the P&L and Balance Sheet
Develop, prepare, analyze, and communicate the monthly financial results and trends to the internal management team and parent company
Function as key contact with corporate accounting personnel during reviews of divisional performance
Assist in the monthly forecasting of the consolidated P&L, primary owner for operating expenses
Develop and maintain financial models, scenario analysis and data sets in support of ongoing and ad hoc data and analysis requests
Act as a positive and energetic agent of change and improvement, working to elevate the financial acumen of the entire organization
Qualifications
1-3 years of experience in a Finance, FP&A and / or Accounting team
2-5 years of data mining, data analytics and/or visualizations
Experience with querying languages, i.e. SQL (highly desired)
Experience with forecast automation software, i.e. Anaplan (highly desired)
Experience with reporting and visualization tools, i.e. Tableau, Power BI
Desire to be on the forefront of developing a BI function and data driven philosophy to making decisions
Must be able to "see the big picture" and understand how the details of the data impacts the company stakeholders
Excellent analytical and financial analysis abilities, with a strong attention to detail and emphasis on accuracy
Proficient in Excel, and an aptitude for working with enterprise computer systems to access, compile and analyze large volumes of data into concise and actionable information
Strong business acumen, with excellent process and problem solving skills, and experience partnering at all levels of an organization
Ability manage multiple projects and competing priorities
Excellent oral and written communications skills, including the ability to effectively convey data driven analysis and conclusions, and to concisely present information and recommendations to executive management
Prior experience in apparel industry a plus
Bachelor's Degree in Mathematics, Statistics or Finance; MBA a plus
NOTE: This job description is not intended to be an exhaustive list of all duties, responsibilities, or qualifications associated with the job. The successful candidate will be expected to perform all functions from administrative processing to leading change initiatives.
Apply
Your application has been successfully submitted.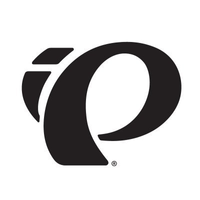 Ride More Do More