Contract - Sr. Buyer/Planner
This job is no longer accepting applications.
Sr. Buyer/Planner - Contract
Introduction to careers at PEARL iZUMi:
At PEARL iZUMi, we all play an integral role in our mission to "Unlock the Power of Inspiration and Impact" in a supportive, fast-paced and productive work environment. This is why we exist, and all team members contribute in tangible and sometimes profound ways. We are committed to building a team that represents a variety of backgrounds, perspectives and skills. The more diverse we are, the better our work will be. If you see value in "unlocking" this potential, then PEARL iZUMi could be the place for you. We are looking for passionate like-minded people who are fueled by an innate desire to work in an environment focused on team success. Whether your role is to create, to sell, or to support, careers at PEARL iZUMi give you an opportunity to make a difference.
We are also laser-focused on finding the right people who share our core values – Trust, Craft, Empathy, Impact, and Plus 1. Check out our website to see how PEARL iZUMi defines and captures these critical internal values. To be clear, we evaluate all candidates on their demonstrated commitment to these values.
Overview of role:
The primary focus of this position is to effectively execute the creation of a product level forecast and buy plan; as well as production scheduling, capacity planning, production release and purchase order maintenance, procurement, and inventory management. In addition to supervising team members and overseeing correct execution of their job duties.
The Senior Buyer/Planner is also responsible for executing areas of the planning processes, completing all in season and preseason forecasting at the style level, primary point of communication for all factories, and providing communication to the various PEARL iZUMi departments. In addition to supporting the Senior Manager, of Procurement Planning for all necessary forecasting and receipt planning functions.
Job Qualifications:
B.A./B.S. degree required
APICS Certification preferred
5+ Years Supply Chain/Procurement experience required
Experience with forecast management, receipt planning, production planning, master planning, and vendor management.
Excellent mathematical, analytical and problem solving skills; including ability to think and plan strategically related to supply chain execution.
Attention to detail, ability to manage multiple sources of data and prioritize issues towards a singular goal.
Ability to manage multiple sales channels, product seasons, and conflicting objectives (service vs. inventory management).
Provide concise and regular updates and reports to superiors.
Skilled & experienced in Enterprise Resource Planning systems (ERP).
Highly Proficient in Microsoft Excel and Access.
Proven experience and understanding of factory production techniques, operations, and processes, including tracking purchase orders, balancing factories, and general delivery requirements.
Proactive thinking, initiative and composure in a fast paced environment.
Excellent written and verbal communication; Strong organizational skills.
Minimum 1 year of experience as a supervisor with a direct report.
Essential Duties/Responsibilities:
Create and maintain pre-season and in-season SKU level forecast for multiple product families and factories, for multiple distribution points.
Managing the Forecast Process, inclusive of forecast by channel, assortment productivity and style-color count targets; as well as creating the calendar and sales order due dates.
Support the Procurement Planning Manager in working to continuously improve, update and adjust the Planning System functions to better support the overall business.
Maintain the Planning System for necessary monthly and seasonal assumptions.
Managing all aspects of the OMP/Amazon forecast for all seasons inclusive of forecast ownership, inventory management, order releases, channel performance analysis and assortment productivity.
Supply Chain team lead on disco code and product life cycle analysis in order to maximize currently OH inventory and manage style-colors to target sell thru rates.
Plan and execute procurement plans, including PO creation, scheduling receipts, cost confirmation and date maintenance.
Execute on all International order requests, calendar communication & deadlines, forecast management and uploads into Anaplan.
Negotiate lead times, MOQ's and chargebacks with factories.
Monitor inventory levels and adjust buy plans on a monthly basis.
Manage relationships and communications with factories regarding forecast, production timelines, shipping, quality concerns and capacity constraints.
Manage and resolve challenges at the factory level, including PO delays, development delays, and materials delivery issues, to create win-win solutions. May include negotiation of additional costs related to above.
Expedite, prioritize production, and optimize inventory to ensure we meet or exceed our stated customer service levels.
Monitor and manage performance metrics in partnership with factories.
Subject matter expert on Planning System, understanding & execution of formula/module changes, dashboard enhancements and data extract.
NOTE: This job description is not intended to be an exhaustive list of all duties, responsibilities, or qualification associated with the job. The successful candidate will be expected to perform all functions from administrative processing to leading change initiatives.
Apply
Your application has been successfully submitted.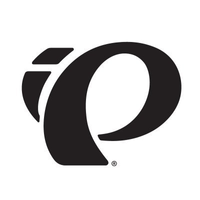 Ride More Do More